11-05-2015
Asiatic Lion Count in Gir Goes Up To 523, Shows Census
NDTV
http://www.ndtv.com/india-news/asiatic-lion-count-in-gir-goes-up-to-523-shows-census-762007
NEW DELHI:  The number of Asiatic lions in Gujarat's Gir sanctuary has gone up to 523, an increase of 27 per cent since 2010, when the last census showed the count at 411.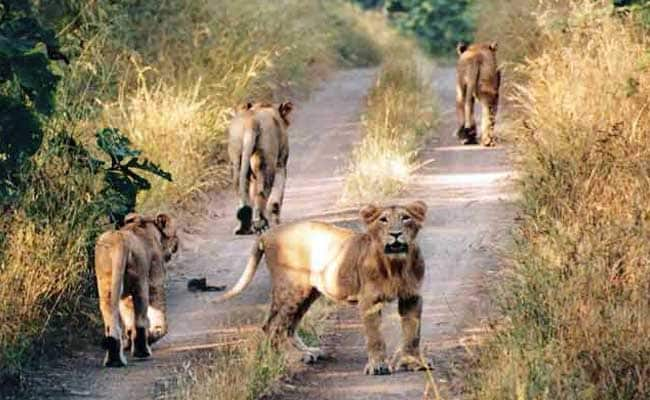 According to the 14th Asiatic Lion Census 2015, conducted by wildlife experts last week, there are 109 adult lions and 201 adult lionesses along with 213 sub adults and cubs.

Importantly, there has been a significant increase in lions in adjoining districts outside the protected zones particularly in Amreli district.
Forest officials attribute the increase to various factors including improved breeding base.

"Factors like rescue, habitat improvement, water management, man animal conflict mitigation, creating awareness have contributed to increased numbers," said Sandeep Kumar, DCF, Wildlife, Gir sanctuary.

The census was conducted with state-of-the-art equipment including Global Positioning System, camera traps and digital cameras.

Enumerators carried out what they call a total block counting method, which is based on direct sighting. Indirect evidence, such as pugmarks, weren't considered.

The Gir covers an area of 22,000 square kilometres - almost double the area covered in 2010, when the lion population was pegged at 411. Each of the 2,200 enumerators handled around 1000 kilometres each.

The count covered eight districts of the Saurashtra region, apart from the 1,400 square kilometres area of Gir sanctuary. Besides, 625 points for sighting lions were identified through a nine-month research.

While the 27 per cent increase in the number of Asiatic lions has elated not just the forest department but the state government as well, the biggest challenge lies ahead now - to manage the increased number of lions particularly in non-protected areas.