26-06-2015

Lioness Strays Into Shiva Temple, Attacks 2; Rescued
NDTV
http://www.ndtv.com/india-news/lioness-strays-into-shiva-temple-attacks-2-rescued-775631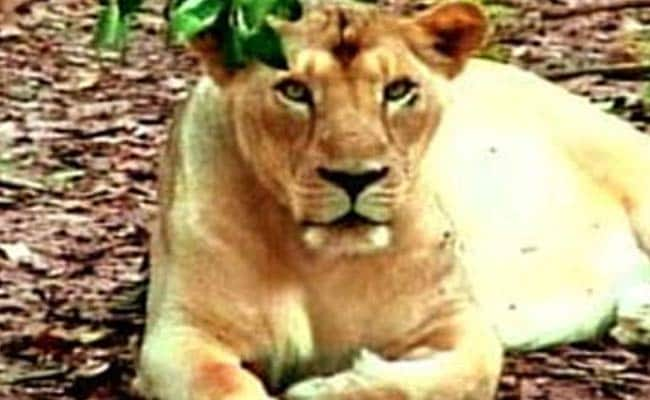 VADODARA:  An Asiatic lioness, which strayed into a Shiva temple in rain-ravaged Amreli district and attacked two women devotees, was rescued and released into the jungle after a 15-hour-long operation by forest officials.

The incident took place yesterday in Ingrola village when the local women reached the temple to offer prayers and spotted the lioness inside, MR Gurjar, Deputy Conservator of forest, Amreli division told PTI.


As soon as the two women entered the temple, the lioness attacked them, leaving the duo injured following which they were admitted to a nearby hospital, the official said.

Mr Gurjar said the lioness might have taken shelter inside the temple due to inundation and rising water levels in the Shetrunji river nearby, owing to heavy and incessant rains resulting in a flood-like situation there.

Many prides of lions are usually seen lazing on the banks of the river, said Mr Gurjar.

According to him, the animal was rescued after a 15-hour-long operation by a team of forest officials in the wake of torrential rains lashing the area making it difficult to mobilise men and material for such an operation.

Roads leading to the temple were completely submerged after the district received 22 inches of rainfall, he said.

However, around 1.30 am today, forest officials overpowered the lioness and tranquilised it, ending the operation, Mr Gurjar said.

The caged lioness was later released into the jungle. In another incident, a lioness was found dead today after it allegedly got stuck in muck at an agricultural field in Bhavadi village of Amreli.

The carcass was recovered from the muddy spot and sent to a veterinary hospital at Dhari town early this morning for post-mortem, said Mr Gurjar, adding that the animal might have been caught in flash floods which cut off this worst-hit district from rest of Gujarat for days.

Anshuman Sharma, another Deputy Conservator of Forests, said, "There are at least 50 lions who have made 25 villages on the banks of Shetrunji their permanent homes. The river was in spate since Tuesday night and has been flowing above the danger mark. It inundated all these villages yesterday. After the water recedes, the forest teams will be in a position to assess the damage in the sanctuary area of Gir forest, which is home to 511 Asiatic lions."